Dine LBC is now connecting diners and chefs for exclusive monthly pop-up style events. In addition to offering a suite of services such as ticketing and marketing to its community of chefs, Dine LBC is works with owners and management of unique spaces around the city where chefs can host their events and diners can gather around the table.
The space represents a creative outlet for chefs and place of discovery for diners. Local chefs can still pick a location of their choosing—a private home, friend's restaurant, farm, art studio, etc.—or they can use our network of spaces where we offer that extra layer of support and organization so they are able to focus on their food and the dining experience they want to create for guests.
Future Dine LBC pop-up events will range in price and style, including everything from $45 brunches to $85 5-course meals. Pop-up dining events are expected to be held monthly, with future hosting chefs announced soon. Long Beach chefs interested in hosting Dine LBC pop-up events may email info@dinelbc.com to apply.
Check back often for upcoming events!
Featured Videos from Past Events: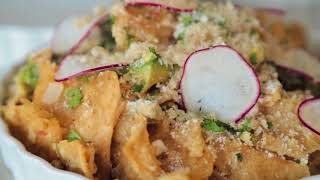 RICE & SHINE BRUNCH with Chef AC Boral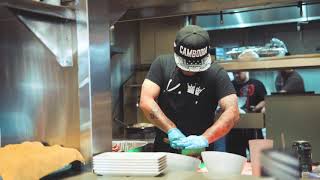 CAMBODIAN TAPAS & BEER with Chef "T" Ouk
RICE & SHINE BRUNCH with Chef AC Boral

CAMBODIAN TAPAS & BEER with Chef "T" Ouk